About Rooster's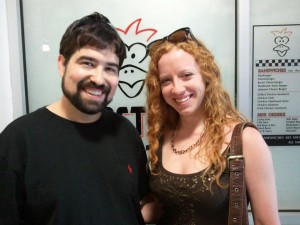 Starting downtown with Rooster's in 1984, this restaurant family has served Jackson for over 28 years, finding old historic properties and revitalizing them into hip, cool dining experiences. Rooster's, located in the heart of Fondren, stays classic southern with its burgers, country fried steaks, and red beans & rice, focusing on everything homemade and fresh. On the lighter side, Basil's offers a clean Italian menu with paninis, pastas, and salads.
Nathan has recently reenergized Basil's Belhaven (now going by Basil's 904) with a new menu including dishes no one can pass up like Shrimp & Grits Creole, Tilapia Maitre'd, and Spaghetti & Meatballs. Also, a new baker in Nathan's brother-in-law, Mathew Puckett, has introduced the incredible pizza line to Basil's 904 located on Fortification Street in Belhaven. You haven't had great pizza until you try one of Mathew's at Basil's 904!
Rooster's and Basil's offer many catering options from panini pies and burger bars to privately catered events, perfect for your next luncheon, meeting, or office party. Bakeries in all of our locations give us the ability to bake all of our bread fresh and hot every day with absolutely no artificial ingredients. We also maintain this freshness with daily deliveries from local produce markets, as well as using certified ground chuck for award winning Rooster's burgers. As a family and as restaurants, glennfoods guarantees we will put our time and energy into the food on your plate.
Rooster's in the News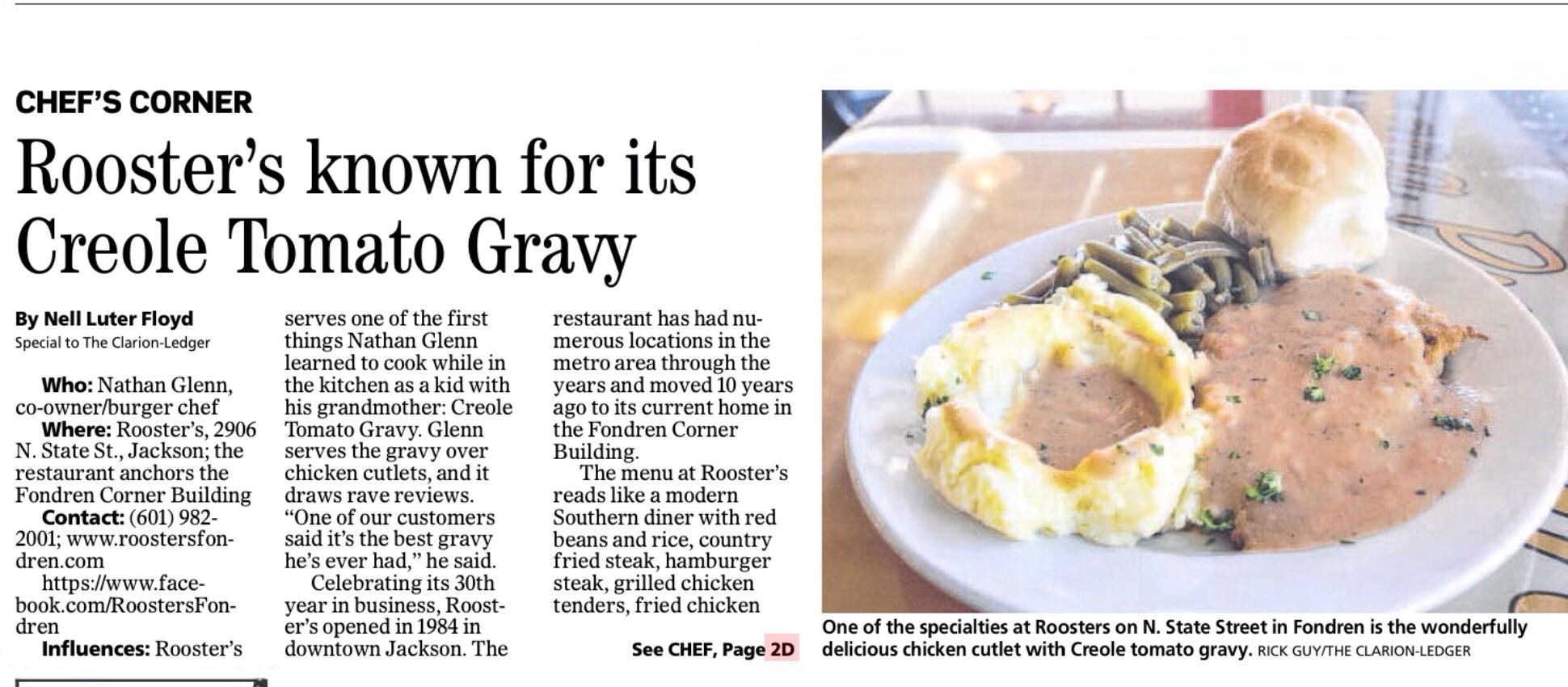 Catering
The perfect solution for your next luncheon, meeting, or office party!
601.982.2001
Rooster's Catering Menu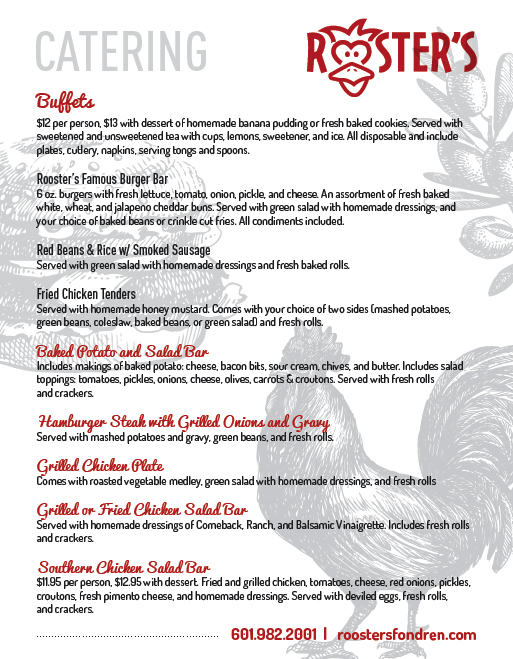 Basil's Catering Menu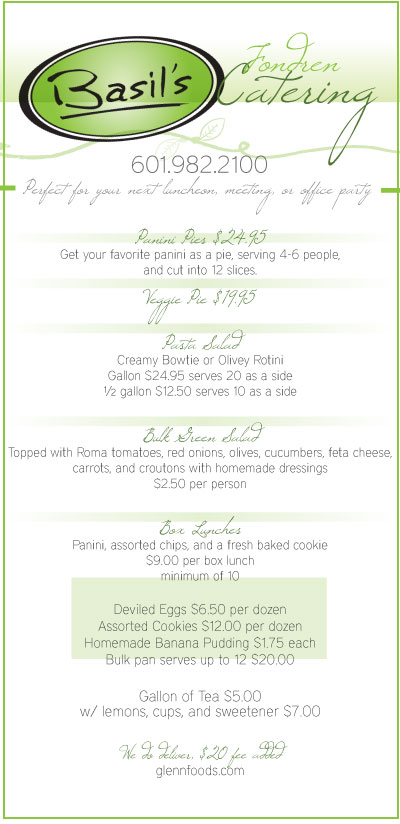 Contact Us